Here are just a few of the nice things being said about us around town:
"Swordfish ceviche + spice-rimmed tequila = happy hours, dorado + duck = lingering late night meals. Neighborhoodies out front, '70s hit songs on the speakers. Lulu' = Nolita at its finest."
-
Black Book Magazine
...polished, sophisticated and peppered with a perfect amount of mid-century glamour. Offerings like petite beets with wild arugula, chevre and pistachios, and pork loin with oyster mushroom,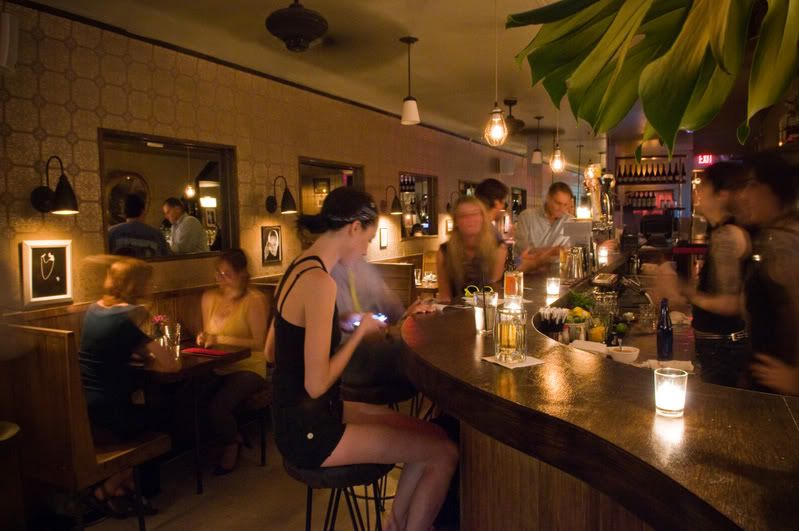 asparagus and cipollini onion are typical bistro fare but with a twist Manager Ijor Rajak calls "French-influenced gastropub." The entrance offers a sleek bar with a timeless look, suggesting Audrey Hepburn would be just as comfortable sipping a cocktail there as a modern-day fashionista.
-
Metro Mix
"Step inside and it's as if you are in a Prohibition-era cocktail lounge. Our bartender, Stephanie (who is also the owner's sister), shakes up unique cocktails like a Pineapple Margarita or a Cantaloupe Martini with fresh basil. The whole bar smells of her muddled mint and basil... beautiful restaurant with a lovely staff. Definitely worth a return visit"
-
The Grazer
Thanks guys, we'll keep it up.