I'm lucky enough to know the chef, Eric Fleischer. But for those of you who love the food at Lulu,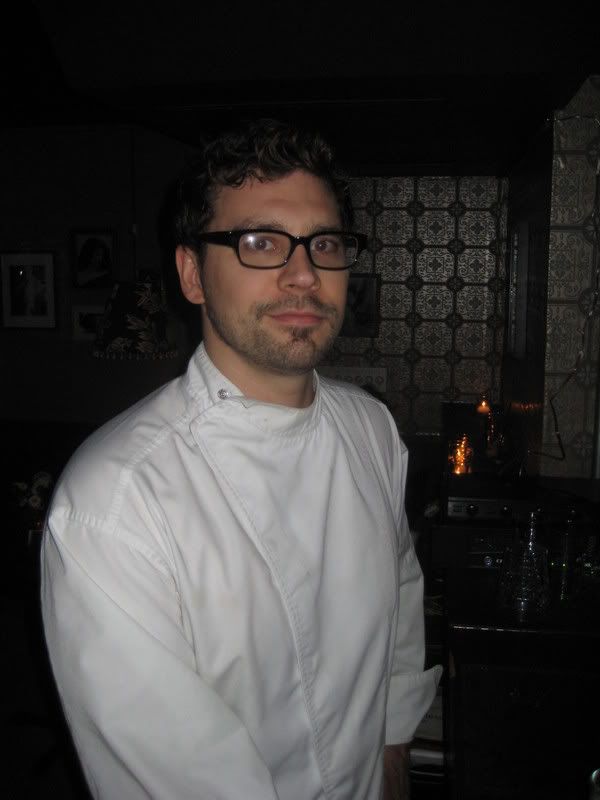 it might just be nice to get to know him yourself. Eric Fleischer is an American chef who has spent time honing his skills at restaurants in San Francisco, Paris, France and New York City.
His experience includes fine dining restaurants like Lucas Carton and Jaques Cagna in Paris, France as well as Gilt at the Palace Hotel in New York.
Eric was employed as the sous chef at Bobo in Manhattan's West Village when the owners of the restaurant Bread offered him the position of chef de cuisine at a restaurant they were re-imagining - Lulu!
Since taking the helm in the kitchen, Eric's understanding of the American palate and his willingness to be innovative have helped Lulu charter a new direction toward elegant comfort food. Eric strives to bring out the simple flavors in fresh, locally sourced ingredients. His menus are seasonal and incorporate his interpretation of casual French-American Bistro food.
Lulu keeps the kitchen visible and open to diners, so next time you're in for a meal, make sure to say "Hello" to Eric and let him give you a personal "Bon Apetit!"