One of our favorite dishes at Lulu is the Dorade. The fish is so flavorful, the parsnips are a perfect complement, and served over polenta, we couldn't be happier. We asked Executive Chef Eric Fleischer to share his secret recipe with us: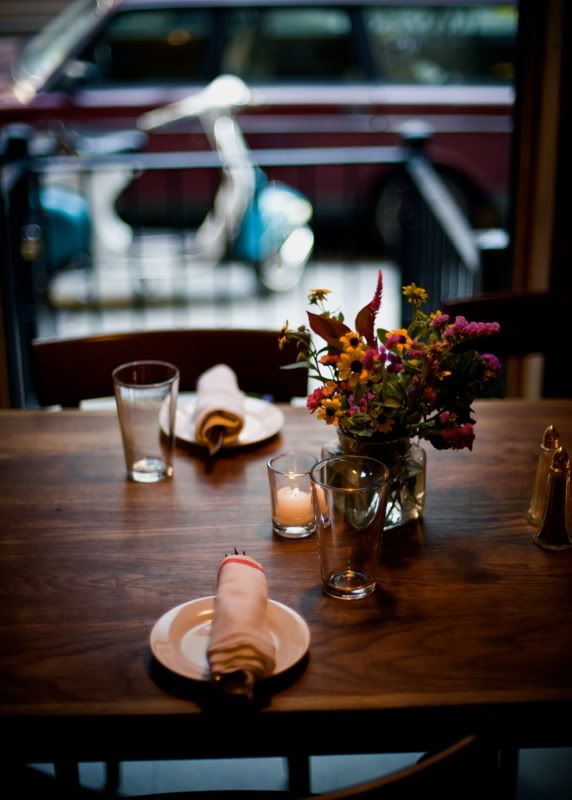 Fillet of Dorade (about 6 or 7 ounces)
Salsafy (peeled and cut into 2 inch pieces)
2 Large Parsnip (peeled and diced)
¼ Vanilla Bean
½ Small Spanish Onion (diced)
2 Cup Vegetable Stock
Clean, Raw Spinach (about 8 ounces)
Salt and Pepper
3 T Butter
2 T cooking oil.
Fresh lemon
Sauté the onion in 1 T butter till soft.
Add parsnips and cook till semi soft.
Add one cup of vegetable stock and salt to taste and bring to a boil.
Scrape the vanilla bean and reserve the inside. Discard the pod.
Add to simmering mixture.
Puree the mixture.
In a separate pot cook the salsify on a low heat with 1 T butter and the remaining cup of vegetable stock and a pinch of salt until soft.
Wilt the spinach in 1 T butter and season with salt and pepper.
Season the Dorade fillet and pan fry skin side down on medium heat for 4 minutes until crisp. Then place the fish in a preheated 350 degree Fahrenheit oven for 3 minutes.
Finish the fillet with a squeeze of fresh lemon juice.
And Voila!