David Farley at New York Magazine
had these lovely things to say about Lulu:
"Chef Eric Fleischer, late of Bobo, serves up affordable Euro-accented small plates and big-portioned entrées at this candlelit gastropub. Lulu inspires lingering, and the narrow dining room is flanked by .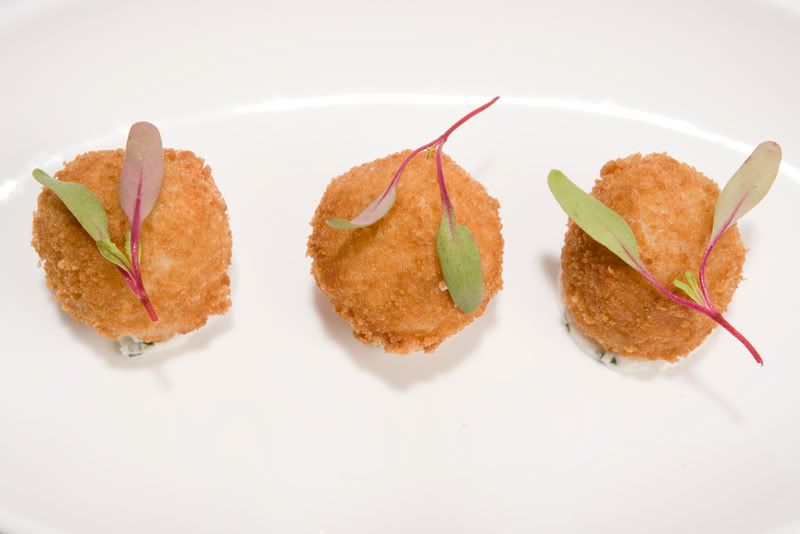 date-friendly two-person booths and a long bar where neighborhood regulars congregate for cocktails like watermelon chili (vodka, watermelon juice, hot chili flakes) and pints of Guinness. Fleischer's food is eclectic and filling; A tennis-ball-size crab cake, studded with bits of jalapeño and pineapple, sits over light avocado purée, and a favored Roman street snack, risotto fritters, comes with delectably creamy interiors."